Whole People, WHole Families, WHole Communities
We exist to bring wholeness to people, families and communities with the Word of God
and work of Holy Spirit through authentic, loving relationships.
We want everyone to
Know God
Find Freedom
Discover Identity
Make a Difference
Our Foundational Values
Presence - Seeking the presence of God in every gathering.
Prophetic – Hearing the Voice and Leading of God.
Word - Living by the authority of the Word of God.
Prayer - Setting a foundation of prayer in everything we do.
Worship – Honoring God as a redeemed people through God-given gifts and expression.

Our Cultural Values
Relationships - Having authentic Godly relationships central to everything we do.
Integrity - Pursuing the Lord with clean hands & pure hearts.
Honor –Honoring, respecting and looking out for each other.
Acceptance – Demonstrating unconditional acceptance, forgiveness and compassion.
Generosity – Holding that God has blessed us, so we may be a blessing to others.
Team – Doing the Will of God together, as equal members, each with unique roles.
Excellence – Serving and representing God with excellence in all things.

Our Ministry Values
Mission – Fulfilling The Great Commission locally and to the ends of the Earth through the Local Church.
Wholeness – Helping others to have a complete, free and abundant life.
Family – Helping build God-centered, Bible-based marriages and families.
Equipping - Mentoring, teaching and releasing all ages into their God-given destiny.
Community – Loving and serving our community while partnering with others.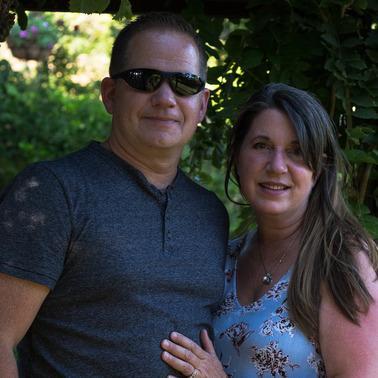 Joe and Heidi Eisenbrandt
JOE & HEIDI EISENBRANDT are passionate about pursuing the presence and leading of the Lord in everything they do. They have the call and passion to equip and raise-up believers to reach their full potential in life. Leading them to impact their communities and the world
Billy and Katherine Herman
BILLY & KATHERINE HERMAN are passionate adventurers, world travelers and worshippers with a heart for the nations and gift for stirring others to go after the amazing gifts and potential God has placed in them.
JOSEPH & GRACE WILSON are fun-loving, community-minded pastors, counselors and teachers with a heart for bringing people together and growing whole people through Biblical counsel, Spirit-led Wisdom and life-giving relationships.
Crystal is a fun-loving, active administrator, with a knack for getting the job done, whatever it may be. There's no ministry Crystal hasn't helped in, and she has a servant's heart.
There's no one more loving and welcoming than Kathy. She's been at Mountain Life since the beginning, and has been dedicated to serving in any way she can.
Middle School Leader, Millennial Techie, Intern
Cole was born and raised in McCall at MLC, and is a student at Portland Bible College, bass player, and whatever-he-can-do-and-if-he-doesn't-know-he'll-figure-it-out tech guy.